Clara Beau Rose Opal Pad Swarovski crystal Sun Burst Mosaic earrings EG22
---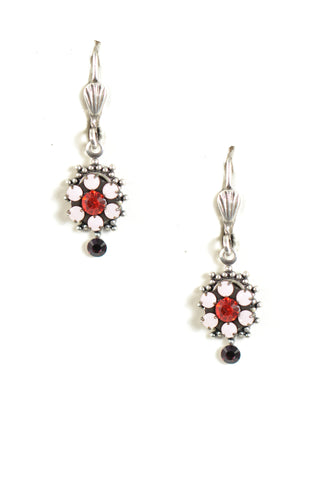 Bright Rose Opal Padparadscha Swarovski crystal Sun Burst Mosaic earrings.
Nickle free Silver plated Eurowire with Vintage Shell motif approx .60" long.
Crystal mosaic approx. .63" long dangle; Swarovski crystal colors may vary depending on lighting and viewing angle.
Designed and handcrafted in the USA. Items may vary slightly.
Please refer to dimensions for actual size. Photo may appear larger.
Related Products
---